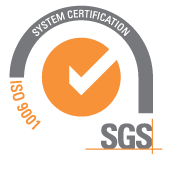 Implementing ISO 9001:2015 enables continuous improvement of our quality management systems (QMS) and processes. In turn, this improves the ability of our operations to meet and exceed customer requirements and expectations.
ISO 9001:2015 is based on eight quality management principles:
Customer focus
Leadership
Involvement of people
Process approach
System approach
Continual improvement
Fact-based decision making
Mutually beneficial supplier relationships
Regular internal audits assess and report on the conformance and effective implementation of processes. Such audits and outcomes, both good and bad, contribute to the continual improvement of our quality management system based on the ISO 9001:2015 standard.
Achieving and maintaining ISO 9001 accreditation ensures our Management Systems are continually reviewed to deliver exceptional quality, in both product and service, which Penrite has been renowned for since 1926.